Case Study for
E-commerce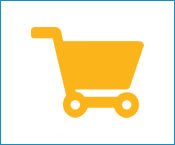 E-commerce is picking up stream with the technology boom and it's a pride for KostCare to have had the chance to work with one of the leading E-commerce website. Electronic commerce websites commonly known as E-Commerce websites take this technology to the next level of B2B and B2C communications enhancing the standards of business forms. With the increased standard level, we as software quality professionals at KostCare make sure that the customers are left satisfied with the information required to the information gained ratio. We make sure that all the hurdles are removed from way to keep the business growing and client base expanding.
E-commerce serves as a nervous system to backbone the changing business forms. KostCare Canada Corporation offers its loyal services to one of its clientele from E commerce vertical to bring effectiveness in the system. With our keen insight into technical details and a global exposure serving varied industry spectrums, we keep up the mark and offer excellent Software testing services.
Customer
One of the world's foremost global leader engaged in manufacturing of high-quality polished diamonds and finished jewellery.
Industry
E-Commerce
Challenge
In Electronic form of business, one needs to be very cautious with the look and feel of the product as to the final deliverable product. Also, with the global presence, it needs to be tested with certain forms of traditional testing like load testing and performance testing. The challenge doesn't end here, it involves the rigorous action of making sure that all the features and functionalities are working in line with the expected behaviour.
Solution
Our dedicated team of professionals started with root-cause analysis. On review, an analysis report was made to the detailed plan of action to be performed including functionality. Using the latest technology, performance testing and load testing were engaged in helping focus more on the resistance of this E-commerce website. After this successful reporting based on the test conducted, our client was left satisfied with the test results and the number of hits on the website also increased with the improved performance.
Benefits
Dedicated and efficient team provided excellent load testing results.
Establishment of result-oriented approach leading to faster processes.
Performance tuning improved.