Case Study for
Mobile Applications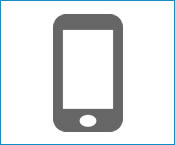 Living in a world where time is money, it's much obvious why devices are transforming from main frame computers to laptops; handheld devices to tablets and tablets –cum -computers to palm sized mobiles. With shrinkage in mobile size, the application storage still keeps a priority. Developers are constantly on their toes to come up with highly designed mobile applications that are responsive as well as compatible. Between the mobile application developers and the mobile application product owners, we serve the role of Quality assurance testers to ensure the final deliverables as expected. We help the product owners gain leverage on the mobile applications and generate high volume income by transforming it to fine product.
Mobile being a necessity in today's time-bounded business competencies, it becomes immensely vital to have - up running mobile applications in line with the services provided. KostCare Canada Corporation was chosen for software Quality Assurance services having a rich experience of serving various industry spectrums to bring optimum results for the mobile application.
Customer
A leader in providing robust and user-configurable meeting automation engine focusing on paperless meeting..
Industry
Wireless-Mobile
Challenge
Amongst the various challenges faced by our client, one of them was to make the application user friendly and compatible. Also, since mobile testing is still in its infancy state, the skillset deficiency on the client side was a complex issue. This was leading to other concentric issues affecting the user's experience and industry standards.
Solution
The growth of technology is miraculous, however what truly needs to be realized is the development of software. Because it's the software that helps the mobile testing to be performed effectively. Our efficient team of KostCare helped the client with mobile testing and making its application running smoothly with user friendliness. The tines tog bug caught by eyes of KostCare tester is still appreciated at clients end.
Benefits
The bottleneck of monetization was reverted to revenue generation with the help of detailed bug report generated.
A Collaborative effort of QA and Development helped the mobile application to be compatible and making the functionalities user friendly.