Case Study for
Inventory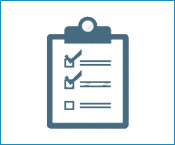 Inventory control systems have a direct impact on total cost. Accurate analysis of inventory levels, supplier management, item tracking, batching, purchase order management and warehouse management are some key aspects for users of inventory management software. We understand these key elements of Retail environment and help vendors by simplifying the testing process through the selection of right testing methodologies and tools.
KostCare services have helped inventory management to keep a proper track of its inventory with an excellent mechanism to bifurcate its data in a way that it smoothly manages the workflow of operations. Inventory control system deals with a lot of data management where functionality involved notifying supplier of the stock falling under a marked minimum level.
Customer
One of the leaders in petroleum refinery which majorly deals in processing crude oil to a variety of refined products. It is diversely engaged in providing with a range of products to end-user.
Industry
An oil refinery company
Challenge
The company needed to test for house control system to manage the processes and come-up with a full-proof system that would help them for production planning, projection for storage, reduce demurrage cost, improve efficiency, effectively manage operations and maintain a balance between demand and supply.
Solution
KostCare came-up with creation of environments. Due to extensive knowledge from serving various industry verticals, the QA tester team were able to come-up with test-cases covering maximum possible test scenarios. They helped to make the system error-free and functional to the requirements.
Benefits
Ease of use.
ISO compliant solution.
Effective handling of operations resulting in overall growth.