Case Study for
Print Management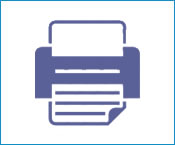 KostCare works with leading software solution providers for testing of Print Management solutions. Print tracking, audit and control are important aspects for businesses and educational institution users of print management software. We work with print management vendors to help them achieve their quality goals by providing error-free software to monitor; track and control print jobs, which is secure and environment friendly.
KostCare's service offering to a major player in print management vertical needs no introduction. The company was highly satisfied with the quality results given in an incredible short time frame. Words of appreciation and compliments were transformed into a long-term loyal professional relationship owing to the dedicated team and their efforts.
Customer
This leader in Print management vertical provides a variety of creative and cost-effective solutions. It is diversely engaged beyond traditional printing presses.
Industry
Print management vertical.
Challenge
The company came up with a product that was needed to be tested across platforms (databases and service packs inclusive) and on various browsers to check its functionality. This was challenging because of the time constraints and software bottlenecks.
Solution
Our skilled professionals took hold of the situation and started working effectively on the concerned area where they provided environment as well as created automated scripts. The extensive efforts of creation of automated scripts helped the company to minimize cross-platform test time. These reusable scripts would prove an asset to the company which can be used later as well.
Benefits
Cost-savings in terms of efforts and time involved with help of automated scripts on IP.
These automated scripts are reusable.
Efficient testing resulted in less hot fixes.
Proven test results helped to work with ease.