Case Study for
Manufacturing Intelligence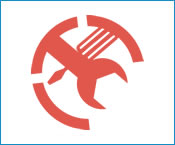 Quality assurance and control plays a pivotal role for manufacturing industry to ensure that the end product is defect free. Complex processes and test environments add to the already existing challenges. With our deep technology expertise across various technology stacks and our wide portfolio of software testing services, we help our clients reduce time-to-market for any of their new products. With software test automation, KostCare helps client control quality within the allotted IT budget.
Customer
One of the market leaders driving large amount of manufacturing data into real knowledge and utilizing that knowledge for business purposes. EMI lets you monitor manufacturing line performance real time and focus your continuous improvement efforts on the most critical opportunities.
Industry
Enterprise Manufacturing Intelligence
Challenge
Industry profile of this leader reflects versatility having operations in batch, continuous as well as discrete manufacturing. The form of inputs and the processes varies with each kind of manufacturing relying heavily on the software. The real challenge came into picture where testing had to be performed without production server.
Solution
With the sound understanding of the subject, KostCare created stimulators which emulate real time data. Also, this would provide all data for testing from back-end to front-end (MSNQ to browser).for achieving this optimum solution, KostCare limited has adopted third party tool such as RSS links and "OMERN OPC" servers.
Benefits
Growth in client base because of efficient data validation passed from KostCare.
Predictable results and improved efficiency convinced end-user on its benefits.