Case Study for
Healthcare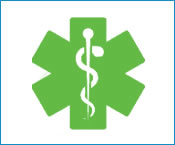 KostCare is a software testing partner for renowned Healthcare software vendors. Our services have helped clients to improve their software performance and gain competitive advantage by the timely release of quality software. We ensure that the software product meets required regulatory compliances and need for interoperability through conformance testing. We have gathered substantial domain knowledge, which helps us quickly understand healthcare applications. With our effective Automation testing services, we help reduce overall testing effort and cost for complex applications.
Healthcare domain is one of our most-served vertical. KostCare considers a pride in serving one of the, market leaders of this domain. Having a rich experience of various industry spectrums, we were chosen amongst the few to bring effectiveness in system. With our detailed approach at task allotted we left an everlasting impression
Customer
A leader in Healthcare industry providing integrated EMR and practice management system.
Industry
Healthcare vertical
Challenge
Company's reputation comes at stack when the performance doesn't match the requirement. Our customer was facing similar kind of issue when the performance was degrading on multiple users' access. This led to extreme cases of losing customers as well .They contacted us for help and we assured them to provide best of services effectively and faster.
Solution
Our dedicated team of professionals started with issue solving in concerned area. On review, an analysis report was made with the detailed plan of action to be performed seeing the criticality. Using latest technology, performance testing was drilled, generating a performance counter analysis report. Also, key action items addressed included database bottleneck review. Following this, majority of the work was processed towards right direction leading to improved efficiency. And finally, deal was closed successfully.
Benefits
On time deliverables.
Dedicated and efficient team for framework adaptation to project needs.
Cost savings via on time project completion and retaining customer base.
Establishment of result-oriented approach leading to faster processes.
Performance tuning improved by 60% to 70%.